UI.Vision RPA

Upgrade Completed
What's new with V5.8.8, released August 8, 2020
Download the new RPA XModule from here
New XModule 2020-8, released August 7, 2020
Download the new RPA XModule from here
What's new with V5.7.5, released June 2, 2020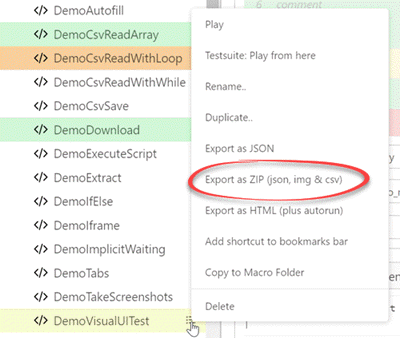 Export macros with everything: Macro, images, CSV and all subroutines (as used by RUN command) all stored inside a ZIP file.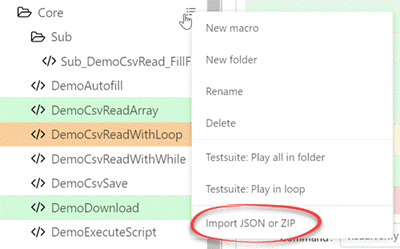 Import macros directly at the folder level. Images, CSV and subroutines are imported as well.
What's new with V5.5.7, released March 29, 2020
This updates adds a new screen scraping OCR engine which is especially suited for alphanumeric OCR.
New screencast: Automating file uploads
What's new with V5.3.17, released January 27, 2020
Do you need an older UI.Vision version?
If you need an older UI.Vison version, you can get it from the UI.Vison Extension Archive. We beta test each production release, but with the amazing variety of use cases for UI.Vision RPA there is always a chance that a rare regression bug escaped our QA tests. For this reason we keep an archive of older UI.Vision RPA versions so that you can temporarily downgrade and are up and running again quickly. But please don't forget to report the downgrade reason to us so that we can fix whatever the issue is.
Updates 2017 - 2019
For older updates please see the RPA changelog 2018-2019.
Need a specific feature added?
If you need a specific feature added or if your most annoying bug still not fixed, then please let us know in the RPA software forum. We can only add features and fix bugs that are reported to us.
Top