Free
Browser Automation

with IQ
The Smartest Browser Automation Solution
March 1, 2019: With Kantu 4.0 we have merged the SeeShell and Kantu products into one. The new formular is: Kantu (old) + SeeShell = Kantu (new).
All SeeShell PRO and Enterprise users received a free cross-upgrade to the corresponding Kantu Editions. If you did not receive the emails for any reason, please contact us.
If you prefer to continue to use SeeShell for now, no worries. Tech support and documentation for SeeShell is still available until 2021.
SeeShell makes it easy for you to record and replay repetitious work and it's the only web automation software that works with every website, including sites use dialog boxes, frames, iframes, Javascript, Flash, and AJAX.
Built upon the Google Chrome core
The SeeShell browser has the Google Chrome core inside (Chromium). So it is fully compatible with any modern website. The automation is visual, so there is no new scripting language to learn, you have full programmatic control over the web browser, and even the most complex tasks can be scripted.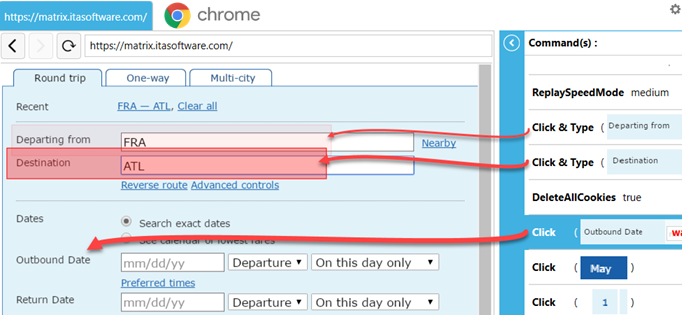 Automate and Work More Efficiently
SeeShell can run multiple instances simultaneously ("multi-threading") and it can be scheduled to run in the background while you work in other programs, or during non-work hours. SeeShell provides visual recording and playback of all web activity and the macros you create on one system (e. g. your laptop) can be played back or edited in another machine (a server, a colleague's PC) as needed.
Form Filling
SeeShell eliminates the tedious repetition of checking the same sites every day, remembering passwords, and filling out web forms. SeeShell is a form filler that can autofill web forms that stretch over several pages. All information is stored in human-readable, files that can be edited easily. The SeeShell file format is open-source.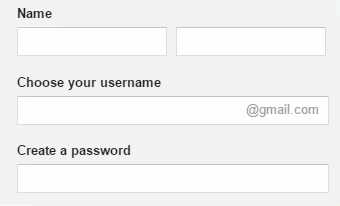 Web Automation with Image Recognition
SeeShell's unique image recognition support lets you automate and test websites using images instead of cumbersome X/Y coordinates. You tell SeeShell how a button looks like and SeeShell finds it on the page. Even when the button has moved or if it has changed color or screen resolution. Since SeeShell relies only on the images that are rendered in the browser, it works independently of the underlying technology. .
Top
Excel Web Queries
SeeShell integrates directly with Excel and other MS Office applications, and comes with a complete Excel VBA project that includes sample macros, scripts and the VBA program with source code. You can easily customize the project to meet your needs.
Where Other Software Fails…
SeeShell can interface your software with online databases and websites sites like Amazon, Ebay or salesforce.com, use a programming interface (API) to control (script) Google Chromium (the engine inside SeeShell), and automate upload/download of data via a local or Internet web interface.
SeeShell can upload data from a spreadsheet to a website, or populate an Excel sheet with data from a website. SeeShell can login to websites and navigate to a page, delete forum posting (which includes several clicks like: "Are you sure?", "Return to forum", …). You can check for available jobs or items, entering data to online search forms, and you can run these manually or have the action performed regularly on an hourly basis or triggered by another program or script.
With SeeShell you can automate anything in the web browser – and no other web automation is as user-friendly and future-proof as SeeShell.
Top