Adobe Flash Testing with Kantu
Kantu's visual approach is ideally suited for automating and testing Flash and Silverlight applets. Your automated user interface testing benefits from the extensive Flash/Silverlight Test Automation support that UI.Vision RPA offers. With Kantu, every team member can create and run Flash/Silverlight regression tests. The use of UI.Vision RPA requires no knowledge of the internal workings of Flash/Silverlight, its objects or its UI elements. UI.Vision RPA works on the visual appearance, just like a normal end-user does.

Screenshot of a computer-vision based test of a Flash game: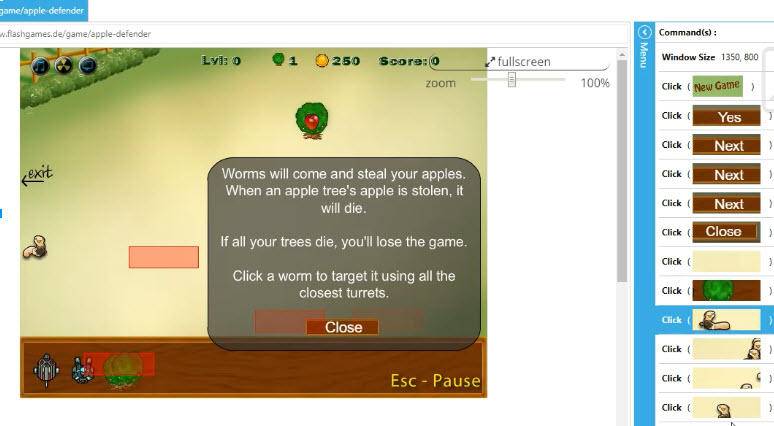 Top
How to set up Adobe Flash testing/automation
UI.Vision RPA can tests Flash out of the box. It uses image and text recognition, for example with the XClick computer vision command. UI.Vision RPA works directly inside Chrome and Firefox. If you want to test Flash in other browsers like Internet Explorer (IE) or Edge, UI.Vision RPA can do this, too. In this you can use Kantu's Desktop Automation mode.
Top