Purchase Orders are processed for us by Fastspring as our reseller. Fastspring is a US-based e-commerce company that runs our online store. Their W9 form is available here. Technically you are buying the software from Fastspring as our reseller. This page describes how to place an order via Purchase Order.
Step 1: Select the Purchase Order option
Please select the item you want to purchase on our pricing page. Once you click on the price, the Fastspring order page for this product opens.The PO option is displayed as the last option in the Payment Method section at end of the order page.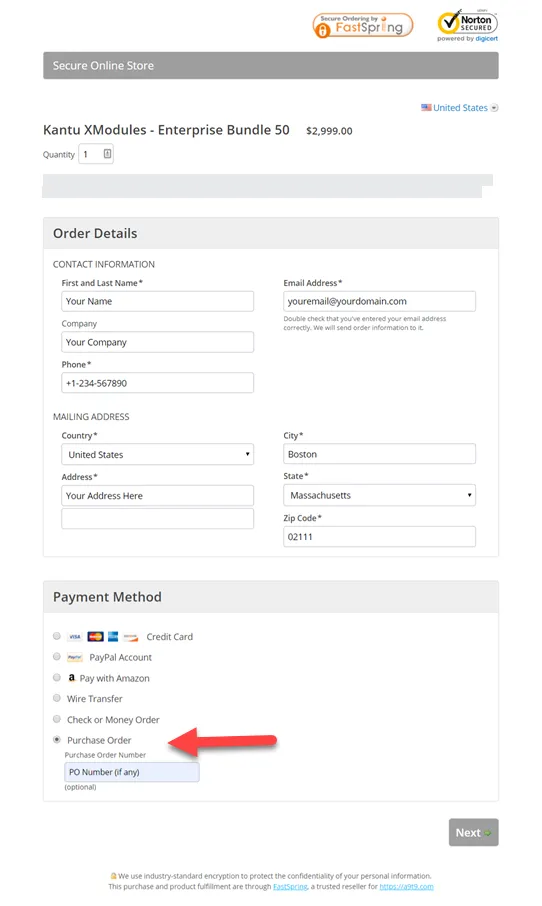 Step 2: An order summary appears => Click "Complete Order"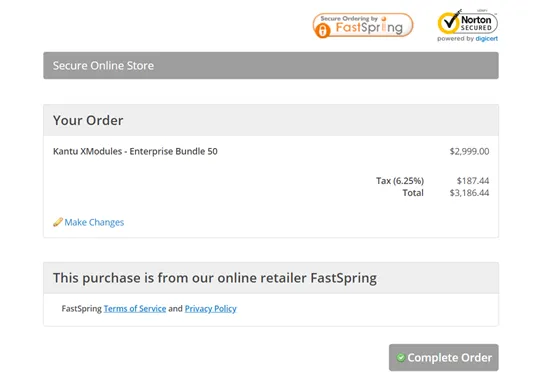 Step 3: Invoice and payment instructions
Your order is now placed. The page shows the invoice and the option to pay now.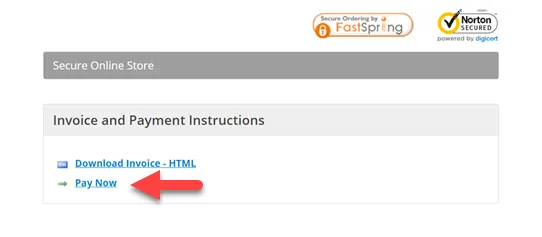 Invoice example
The screenshot shows an example invoice (First link on the page above).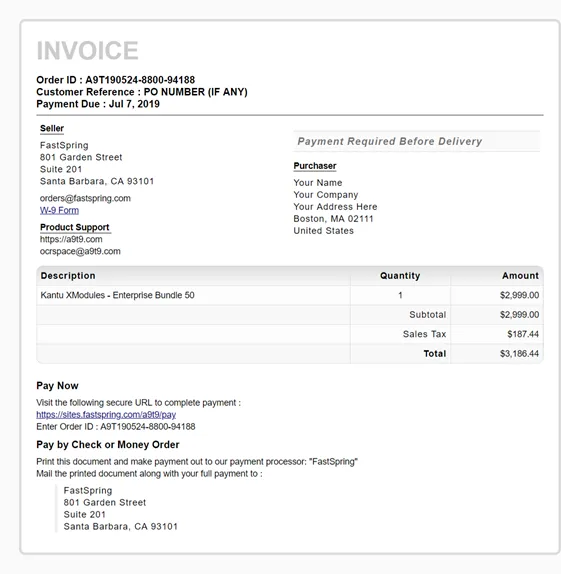 Step 4: Pay now
Once you select "Pay now" another order summary page is shown. Click "Next".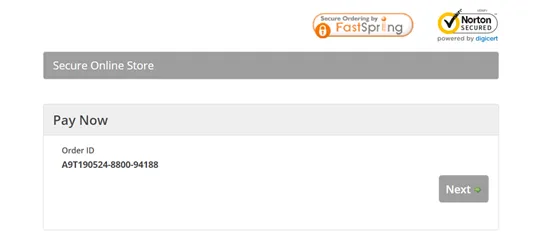 Step 5: Select payment method and complete the order
Now a new order page is shown, and all information is already filled in (since you entered it in step 1). On this page you can select your preferred payment option and pay for your order.
As soon as Fastspring receives the payment, their system automatically sends you the UI.Vision license keys and download information by email. If you select Credit Card, Paypal or Amazon as payment option, this step takes usually only a few seconds. If you prefer to pay by wire transfer or check, the system sends out the order information as soon as the payment is received.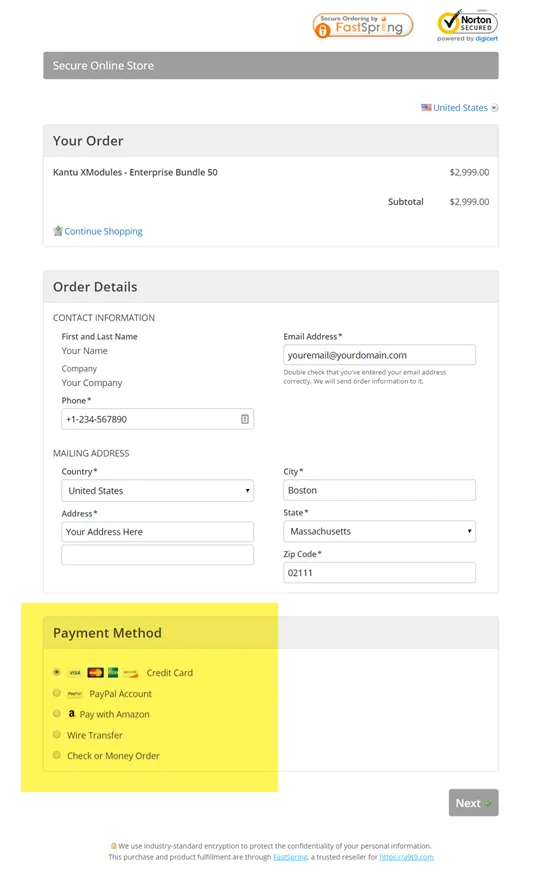 More questions?
If you have any additional question, please contact us anytime.