Selenium IDE for Firefox
54
Get the Selenium IDE for Firefox 54 download here...
We are working on a Selenium IDE for Chrome (install link, source code link) and sometimes we need to download the original Firefox Selenium IDE for compatibility testing. Unfortunately the Mozilla addon website blocks this download - even so the Firefox IDE works just fine in Firefox 54. (It no longer works in Firefox 55 and you will get the "table view is not available with this format" error when the IDE is launched in Firefox 55 or later.) So for everyone's convenience we host the latest version of the signed XPI on our website: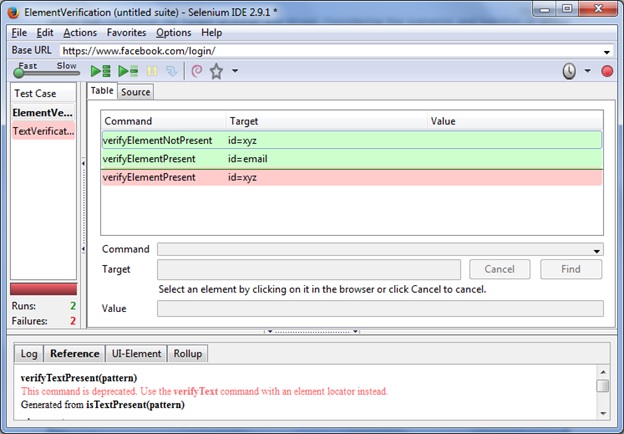 How to install after download:

Download the XPI and drag & drop it on a Firefox 54 browser window. That is all.
You also need Firefox 54. You can download Firefox 54.0.1 here or, better, use Firefox PORTABLE 54.0.1. To keep yourself secure, install Firefox 54 portable just for automated testing with the Selenium IDE. You should install the portable version of Firefox in a separate directory from your main Firefox. This way you can keep auto-updates on for your regular Firefox. This makes sure you are safe when browsing the web.