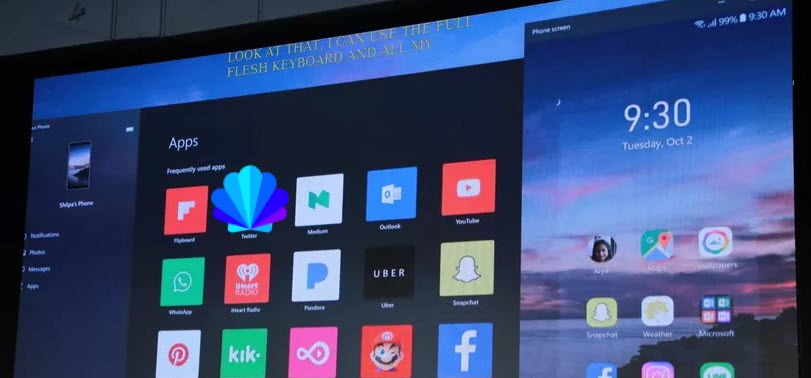 Windows 10 Android App Mirroring
Yes, you read this right: Android app mirroring will be part of Microsoft's new Your Phone app for Windows 10.
Using app mirroring, you can "cast" your entire phone display to your Windows 10 laptop or desktop. Using your mouse, keyboard, or touch display, you can then manipulate your Android device right from your computer. That means launching apps, texting, playing games, and more.
This app debuted as part of the Windows 10 October 2018 Update, but the app mirroring part won't likely appear until 2019.
Microsoft briefly demonstrated how it will work, though; You'll be able to simply mirror your phone screen straight onto Windows 10 through the Your Phone app, which will have a list of your Android apps. You can tap to access them and have them appear in the remote session of your phone.
In recent years we've seen a variety of ways of bringing Android apps to Windows for computer-vision driven test automation, including Bluestacks, Teamviewer, AnyDesk and even Dell's Mobile Connect software. This app mirroring is certainly easier to do with Android, as it's less restricted than iOS - and it looks like this will be a great way for visually automating and testing mobile apps in a few months.