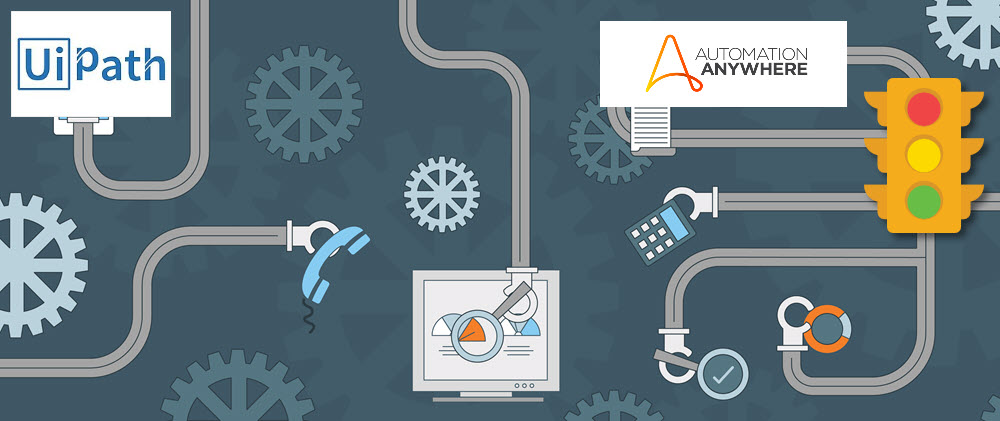 RPA 2019: Hidden UIPath RPA Pricing
Finding the pricing for tools like UiPath or Automation Anywhere has become tedious and time consuming. Our sales team has been spending time gathering these details. The goal of this blog post is to help the RPA community and publish what we know.
Though these license prices might change as and when the companies feels like changing, this will give you an idea about the price of UiPath for now:
UIPath Pricing
Before we dive into the details, please note that the information we have is not directly from UIPath, but from other sources. For example, just last week a Kantu customer emailed us and mentioned how much she saved by using Kantu instead of UiPath.
Here is what we know:
UIPath Studio License (Annual): $2000 - $3,000
Orchestrator License (Annual): $20,000
Attended Robot (Annual): $1,200 - $1,800 Each
Unattended Robot (Annual): $8,000 Each
All prices are annual recurring fees (subscription).
UIPath Studio is the IDE that you use to create the scripts.
Attended bots are the ones that require human interventions during the automation.
Unattended bots are fully automated UiPath tasks.
Average yearly license fee > $60,000?
In 2019 UIPath reported to have achieved $200+M in ARR and a $7 billion valuation based on their recent series D funding round. UiPath raised $568 million in a series D round of funding led by hedge fund Coatue Management, with participation from Alphabet's CapitalG, Sequoia, Accel, Madrona Venture Group, IVP, Dragoneer, Wellington, Sands Capital, and funds advised by T. Rowe Price & Associates. This is an amazing success story and gives them the coveted rank of a unicorn.
But for the purpose of this blog post (UIPath license cost), the more interesting data is in their 2018 press release: In 2018 UIPath published a ARR of $100+M and mentioned that "more than 1,500 customers use its RPA platform". This information allows us to calcuate the average yearly license fee each UIpath customers is paying: $100,000,000/1500 = 66,000. So based on this back of the envelope calculation every customer pays ~$66,000 per year in average. Wow.
UIPath Community Edition
The production use of Orchestrator, Attended Robots and Unattended Robots is never free. Only the UI Path Studio has a restricted free plan:
The use of the UIPath Studio Community Edition is only free…
if you an individual (natural person) customer and use it only on one computer.
if you are legal Entity (which is not an Enterprise) and use the Studio on not more than five machines. Not being an Enterprise means here that you have less then 250 employees and less than 5 million US dollars in annual revenues.
By contrast, Kantu RPA not only has an open-source core, but the free version is truly free for everyone, from individual user to corporate IT at Facebook, Google or SAP.
RPA Market Overview
For more blog posts of our RPA Market Overview series please see
Planned future reviews: Cognizant, Contextor (acquired by SAP), Kofax, Kryon Systems, NICE Systems, Pegasystems and WorkFusion.