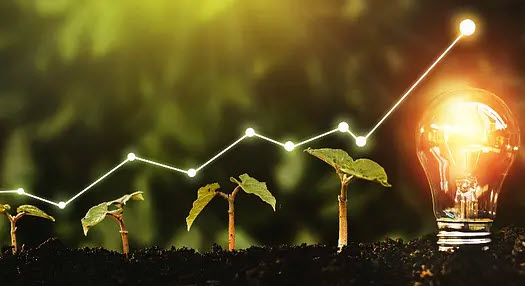 RPA as sustainability tool
Sustainability has become a strategic priority in modern organizations. The sustainability keyword is present in regulatory filings, in annual reports and even on organizational charts. In fact, the latest Gartner Insights Sustainable Business Survey found that executives involved with sustainability strategy and initiatives plan to increase their sustainability investments over the next years. Often it serves only as "green washing" but there are some real benefits as well:
From Traditional IT to RPA
Traditional IT sustainability use cases have included low-emissions hardware, cost-efficient power and cooling, smaller data centers, cloud migration and decommissioned equipment recycling, to name a few. Now, robotic process automation (RPA), which uses software robots to carry out simple, structured and repetitive business processes such as data entry, has emerged as a vital and strategic catalyst for sustainability.
RPA can automate or partially automate processes that traditionally rely on paper consumption and incur printing costs. For instance, by integrating optical character recognition, sometimes known as text recognition, with RPA, users can extract and repurpose data from scanned documents, images and image-only PDFs and convert documents to searchable PDF. This allows them to easil access and edit the original document, while eliminating the need for manual data entry and extra printouts.
Save time
RPA automates routine IT processes such as manual data entry. And deploying a software-as-a-service solution eliminates the need for expensive infrastructure and maintenance investments such as servers.
Redistribute resources.
Saved resources—human time and materials—can be revamped and applied to a business' higher level, strategic priorities.
Uncover new insights.
Leveraging data from process mining and RPA infused with AI enables new patterns to surface, highlighting opportunities for further automation. Companies can then act on those insights, thus sparking a virtuous cycle of efficiency and innovation.
Decrease monotonous tasks.
RPA frees employees from tasks that add little value to engage in more meaningful, higher value activities, fostering a culture of creativity and innovation.
Increases competitiveness.
RPA helps best-in-class organizations use data to make better decisions, improve their customer experience and become providers that others want to do business with.