Aleph Alpha vs ChatGPT
The company, founded in 2019 by a former Apple manager, is considered one of the biggest hopefuls for an independent European "artificial intelligence". According to the company, the "Luminous" program can compete with ChatGPT from market leader Open AI. The results of a standardized performance comparison published in February 2023 had shown this, the company claims. So how good is it?
One of the few public-facing Aleph Alpha projects is Lumi the chat client "digital citizen assistant" at the City of Heidelberg's website. While certainly no ChatGPT, you can ask it about local high schools, holidays or on which day the trash cans are emptied.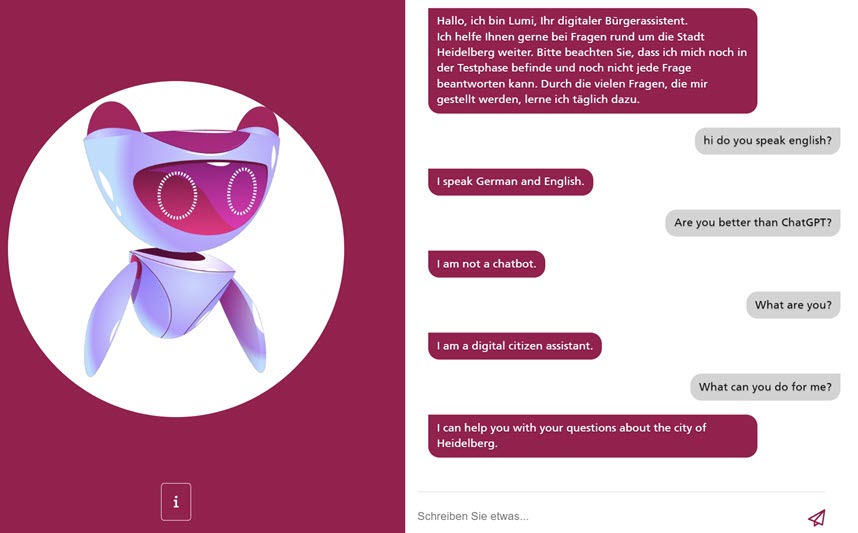 In our non-scientific quick test Lumi's answers were somewhat underwhelming. Lumi is certainly better than the average help chat robot - and in a time before ChatGPT that would have been impressive.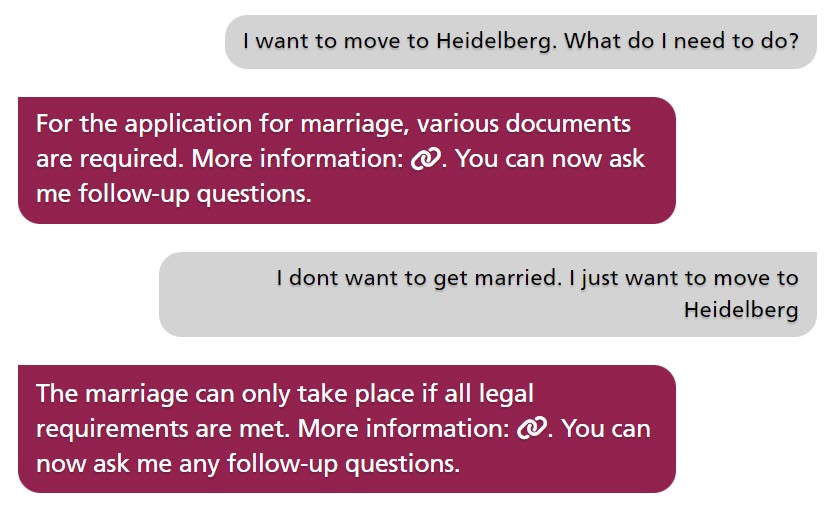 Rumor on the German-language internet (e. g. this podcast) has it that software manufacturer SAP is considering an investment in Heidelberg-based AI start-up Aleph Alpha. The decision is likely to be made soon. SAP wants to participate in the second round of financing now underway, the talk is of an amount below 100 million euros. When asked, the Walldorf-based company would not comment on this, nor would Aleph Alpha founder Jonas Andrulis.
Aleph Alpha had successfully completed a funding round of around €23 million in 2021. This had been used to increase the number of employees to around 50, build a fast AI data center in Bayreuth and launch reference projects.